Austin Jones is facing 30 years in prison
 An Internet singing sensation with hundreds of thousands of young fans was charged in federal court Tuesday with two counts of production of child pornography. Prosecutors in Chicago say 24-year-old Austin Jones, a pop singer who has nearly 550,000 subscribers on his YouTube channel persuaded two underage female fans to send him sexually explicit videos. the criminal complaint unsealed Tuesday alleges the singer encouraged one 14-year-old fan last month to send a video of herself dancing in an explicit manner. In an August 2016 Facebook chat Jones allegedly told the second girl, also 14, to "prove" she was his biggest fan. According to the criminal complaint the girl sent Jones 25 videos, including eight in which she exposed her genitals; the other girl sent 15, including 10 of her exposing herself, authorities say.
The Chicago Sun-Times reports Jones was arrested Monday after landing at O'Hare International Airport; he had apparently been on an international tour. He was detained and taken into custody by Customs and Border Patrol and Homeland Security Investigations, at which time, according to officials, he admitted requesting and receiving videos from the victims. This isn't the first time Jones has been in hot water for inappropriate interactions with young fans. According to the New York Daily News, the singer released a video two years ago on YouTube apologizing for asking girls to send videos of themselves "twerking." Jones is now facing two felony counts of production of child pornography, each of which carries a mandatory minimum sentence of 15 years.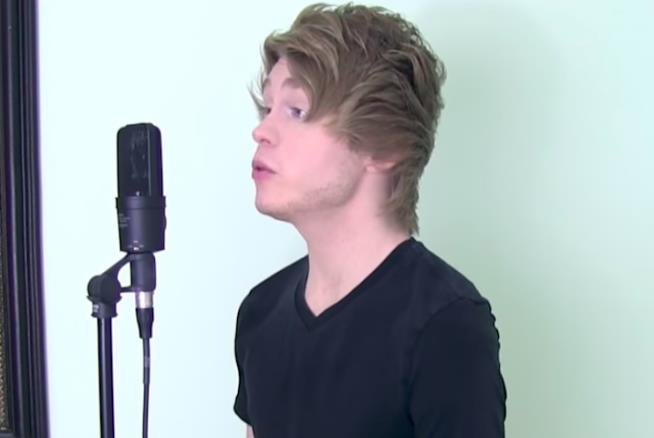 Austin Jones performs on YouTube   (Austin Jones YouTube channel)