Passengers heard loud noise, smelled burning
Passengers and crew on a China Eastern Airlines flight out of Sydney survived to fly another day after what pilots told air traffic controllers was an "uncontained failure" of an engine. The Shanghai-bound flight returned to Sydney Sunday evening after the problem left a gaping hole in an engine casing. The Airbus A330 plane has two engines. Passengers told Australian media they heard a massive noise an hour after take-off and smelled something burning. Passenger Ashley Beck said after the passengers heard the loud noise, the crew started moving everyone from the left side of the plane.
Photos showed a jagged, vertical hole in the side of the casing. Aviation expert Greg Waldron tells the BBC that it is "difficult to say at this early juncture what caused such extensive damage" to the engine or whether this could be linked to other recent problems with Rolls-Royce engines. He says investigators will closely examine the plane's maintenance records, and "will also carefully assess whether a foreign object may have played a role in this."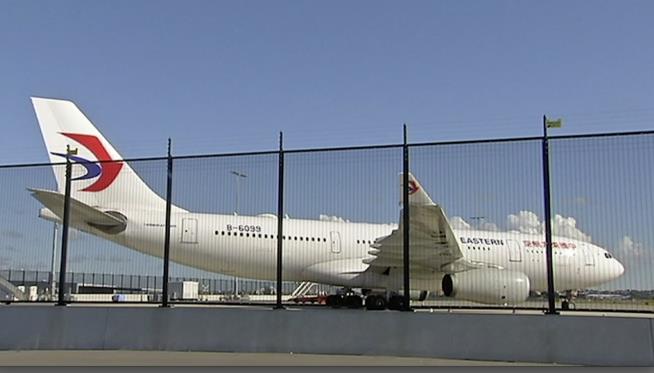 China Eastern airlines Flight 736 is parked on the tarmac after it landed in Sydney, Australia, Monday, June 12, 2017.
In this image made from video, a hole is seen in the engine of China Eastern airlines Flight 736 after it landed in Sydney, Australia, Monday, June 12, 2017