She was last seen with son of father's girlfriend
A 15-year-old boy has been arrested on suspicion of first-degree murder in the death of a 10-year-old Colorado girl. Kiaya Campbell was reported missing in the city of Thornton on Wednesday, and her body was found the next day about 1.5 miles from her father's house. Investigators said her body had signs of severe trauma.
Kiaya was last seen with the 15-year-old son of her father's girlfriend. Police wouldn't confirm if he was the boy arrested Saturday night. The girlfriend's son had told investigators that he and the girl had gotten separated during a thunderstorm, though some neighbors disputed that there was a storm that night.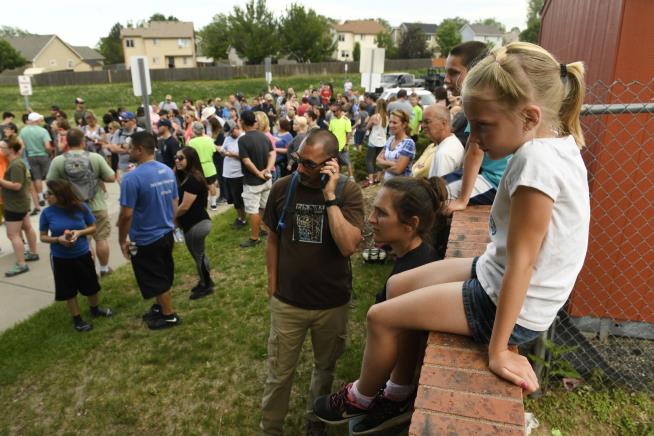 Hundreds of people gather at Skyview Elementary school to help in the search for Kiaya Campbell last week.